Event Details
Living Well with Chronic Pain
Categories:

Educational, Health & Wellness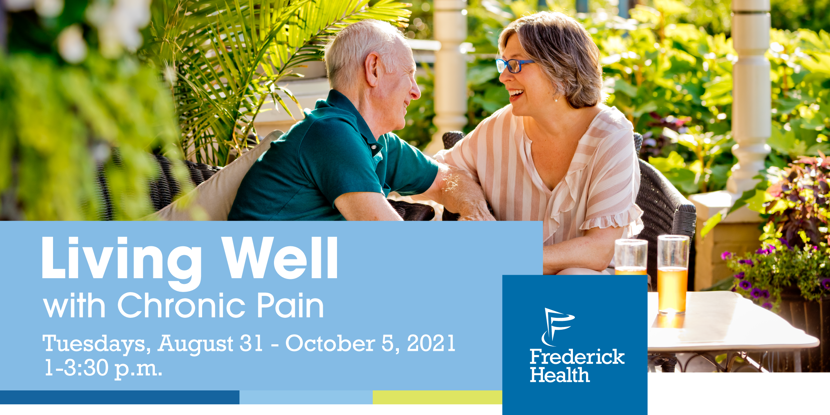 About This Event
Event Type:Health & Wellness
Details:
Living Well With Chronic Pain is a free, six-week program that meets once each week for two hours.
This program will help you learn:
Techniques to deal with frustration, fatigue, pain, and isolation
Appropriate exercises
Appropriate use of medications
More about the pain and symptom cycle and successful ways of dealing with difficult emotions
How to work with your healthcare team
You have the opportunity to put living back in your life again and for the first time in a long time, you can choose to live well.
If you have any questions, please contact the Coordinator at 240-566-4862 or CDSMP@frederick.health. Caregivers and family members are encouraged to attend. All workshops are free to participants.
Interpreters are available by advance request. Please call 240-566-4370 at least one week before each session to request an interpreter.
ATENCIÓN: si habla español, tiene a su disposición servicios gratuitos de asistencia lingüística. Llame al 240-566-4370.  /  ATTENTION: Si vous parlez français, des services d'aide linguistique vous sont proposés gratuitement. Appelez le 240-566-4370.
Registration
Price: Free
Registration Instructions: To register, please CLICK HERE.