Event Details
Finding Freedom from Smoking
Categories:

Freedom From Smoking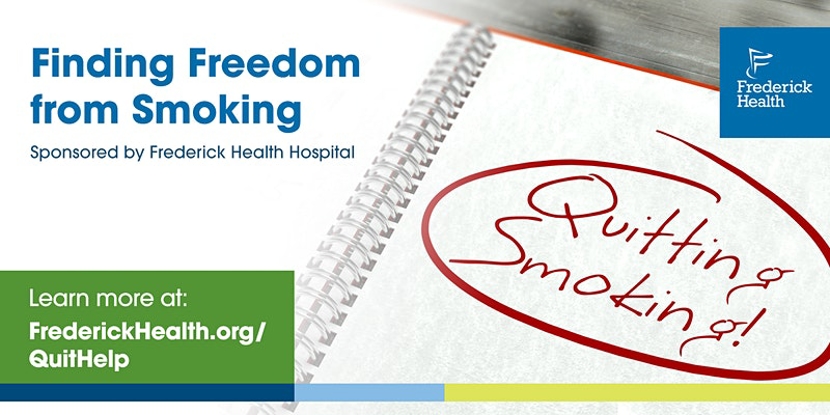 About This Event
Details:
The Freedom From Smoking program is built to help you pass through stages and learn from any setbacks so you can keep moving ahead. If you're ready to quit smoking, Frederick Health Hospital and Freedom From Smoking can offer you a step-by-step process to quit for good. This is a FREE 8 week, 8 session program.
You will work through the quit process individually, while being supported in a small group setting. Due to COVID, seating is limited with social distancing & masking protocols in place.
Topics Discussed:
Three-Link Chain of Addiction
Individual Smoking Pattern
Triggers and Coping
Quit Plan
Stress Management
Relapse Prevention
Weight Management/Nutrition
For more details about our program, visit FrederickHealth.org/QuitHelp or contact contact Program Coordinator Shanna Cline at 240-566-3622.
Interpreters are available by advance request. Please call 240-566-4370 at least one week prior to each session to request an interpreter.
ATENCIÓN: si habla español, tiene a su disposición servicios gratuitos de asistencia lingüística. Llame al 240-566-4370.   l   ATTENTION: si vous parlez français, des services d'aide linguistique vous sont proposés gratuitement. Appelez le 240-566-4370.
Registration
Price: Free
Registration Instructions: Registration is required for this event. To register, please CLICK HERE.