SHARE Food Network
​Save money on nutritious, healthy groceries for your family!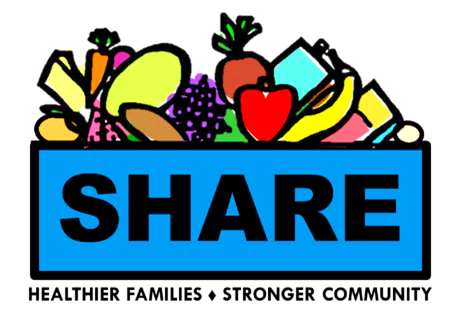 The SHARE Food Network is a non-profit, community-based organization that provides wholesome, nutritious foods to families and individuals at a reduced cost, promotes volunteer service, and builds partnerships with local community organizations.
Every month, a new SHARE menu will be available. Everyone is welcome to purchase—no application, qualification, identification, or documentation required.
Request a Callback to Order!
Complete the form to request a callback to place your order.
.
View our menu here:
Order from the June SHARE menu until noon on Friday, June 9. Pick up your order on Saturday, June 24 from 8:30am - 10:00am at Frederick Health Village.         
*Employees of Frederick Health can complete the callback contact form OR print a paper order form and pay at a cash register in the hospital cafeteria. Please follow instructions on the form.*
Have questions? Give us a call at 240-566-7427
Volunteer Opportunities
Volunteers give SHARE buying power and connect us to our community. SHARE encourages customers to help make their communities stronger by giving back at least two hours of volunteer service each month.
Frederick Health volunteers, employees, and their family members can volunteer to help with our monthly SHARE distributions. For more information, please contact us at SHARE@Frederick.Health