Sleep Diagnostic Center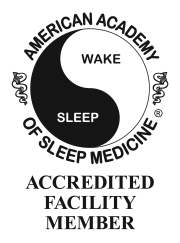 Frederick Health is proud to offer a variety of state of the art facilities and treatment centers. The Frederick Health Sleep Diagnostic Center provides affordable care that does not compromise quality or accuracy in the realm of diagnostic testing for a variety of sleep disorders.
Our convenience, accuracy, and quality are the main reasons why we are the sleep disorders center of choice for patients in the greater Frederick County area. Our facility is accredited by the American Academy of Sleep Medicine.
For more information on our sleep studies, please call 240-566-3802.
To schedule an EEG, please call 240-566-3384.
Testing for Obstructive Sleep Apnea (OSA)
The most common reason that someone is sent for a sleep study is to see if he or she has a condition called Obstructive Sleep Apnea. Obstructive sleep apnea (OSA) is becoming an increasingly prevalent problem in American society.
This sleep disorder has been associated with:
Snoring
Obesity
High blood pressure
Stroke
Death
The good news is – OSA is treatable. Having a sleep study is the first step that you and your medical provider can take to diagnose and treat OSA, or any other sleep disorder.
Do I Need an Order from my Doctor?
Yes. Like most medical tests, a sleep study must be ordered by a healthcare provider, even if your insurance plan does not require a referral. Contact us if you have any questions about this process.
Pediatric Sleep Studies at Frederick Health
At the Frederick Health Sleep Diagnostic Center, we offer pediatric sleep studies for children 3 years old and older. This pediatric program is directed by Dr. Laura Sterni, who is also the Medical Director of the Johns Hopkins Pediatric Sleep Center.
Looking for more information on Sleep Medicine?
All Frederick Health Services