Winning the Weight Loss Battle
Matt Burns is no stranger to diets. "I've battled weight my whole life," he said.
Over the course of his 51 years, he admits he has tried many diets. Matt was successfully with a few of those diets, but as he aged and his lifestyle changed, the pounds came back…and stayed.
After Matt retired as a lieutenant from the Frederick Police Department, he took a job with the Montgomery County Police Department as an IT Technician. The new job meant he was less active and he soon found himself falling back into poor eating habits.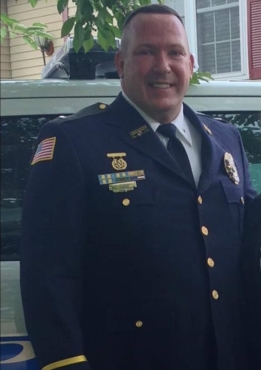 "I saw my weight creeping up," he said. "I got big everywhere—my toes, my earlobes, everywhere," he joked. When the scale eventually hit 342 pounds, he knew he had serious problem. "I got fed up and decided I needed to do something."
That fed-up feeling is a common beginning to many weight-loss success stories. When he stopped to think about what he was spending on daily coffees and fast food, Matt realized he could put that money to better use by investing in a plan to help him lose weight. He enrolled in the medically supervised weight loss program offered by the Center for Diabetes and Weight Loss at Frederick Health Crestwood.
Over the course of a couple months, Matt adhered to a very low-calorie diet program that included medical monitoring with Dr. Kristin Conley of Monocacy Health Partners Internal Medicine Associates, as well as weekly weigh-ins and meetings with a dietician, behaviorist, or exercise physiologist.
His initial goal was to lose between 80 and 100 pounds. But once Matt lost 100 pounds, he decided to keep going. He lost 125 pounds. "I feel great and I think I've kind of mastered it," he said. "The accountability is huge. I actually look forward to the weigh-ins. They are a source of motivation and made me want to stick to it and continue."
Matt admits that a big part of his success is due to what he calls his "all-or-nothing personality." Once he made a commitment to losing weight, he was all in. "I created a log of my food intake from the time I get up until I go to sleep. I even copied food labels so I knew exactly what I'd had," he said.
By tracking what he puts in his mouth, Matt said he could identify hazards he was creating for himself. "If I cheated, I wrote it down, but I didn't let it become a pitfall. I don't have to deprive myself of something I want. I can have a piece of pie. I just can't have three pieces of pie."
As his weight began to decrease, Matt discovered that his desire and ability to exercise increased. Dr. Conley encouraged him to start slowly and gradually build his stamina. But given his "all-in" personality, Matt had something else in mind. "I told her, 'You know I'm not going to do that, right?'" he recalled. Matt is now running four miles every other day and using an elliptical machine, too.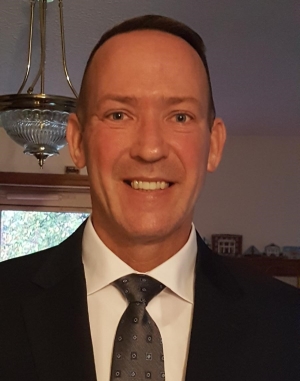 He knows that even though his active weight loss phase is over, the work isn't. "The hard part is keeping it off," he admitted. But thanks to the support of his family and the staff at Frederick Health Crestwood, he knows his chances of success are better than they've ever been.
"I couldn't have done this without the encouragement of my family," Matt said, noting his wife is now doing the program as well. "The Center for Diabetes and Nutrition Services has been extremely supportive, too. They could not have been any more helpful in making my weight loss a success."
Matt's advice to others who are facing the same challenge he faced is frank: "I think you almost have to hit your own rock bottom," he said. "But once you decide to make the commitment, you have to jump in with both feet. I had to make myself a priority. My entire life, I always put others first. I realized it was time for me."
Tips for Successful Weight Loss
Dr. Kristin Conley says the health benefits of losing weight are clear: Patients have more energy and feel better, especially since many chronic health issues are linked to, or exacerbated by, obesity. "Often times the amount of medications patients need for things like hypertension, high cholesterol or insulin for Type 2 diabetes can be significantly reduced," she said.
She offers these tips for those who want to lose weight:
Talk with your Doctor about your weight loss goals. Even a weight loss of 10-15 percent can be a significant biochemical improvement.
Set realistic exercise expectations. Creating time in your schedule is often the biggest hurdle. Start with 15 minutes a day
Make meal and snack planning a part of your routine.
To learn more about programs available at the Center for Diabetes and Weight Loss, click here.