Cancer Patients Benefit When East Meets West
Earlier this year, Frederick Regional Health System opened an Integrative Medicine program at its James M Stockman Cancer Institute. According to the program's director Dr. Patrick Mansky, Integrative Medicine combines conventional medicine and complementary supportive therapies to create a plan of care for patients that addresses the body, mind and spirit. Examples of conventional cancer treatment include surgery, chemotherapy, and radiation, while supportive therapies include complementary modalities like mindfulness meditation, yoga, tai chi, qi gong, reiki, massage, and acupuncture.
In 1971, New York Times columnist James Reston suffered appendicitis while accompanying then-President Richard Nixon to the Peoples Republic of China. Doctors at the Anti-Imperialist hospital in Peking used acupuncture, a form of ancient Chinese medicine, on Reston before, during and after an emergency appendectomy. Reston documented his experience in his Times column, introducing many in the Western world to the concept of acupuncture for the first time.
Since then, the ancient practice has become more and more popular in the West, evolving into one of the most utilized forms of complementary medicine in the United States.
What is Acupuncture?
According to fourth generation traditional Chinese Medicine practitioner and Board-certified acupuncturist Dr. Alexander King, the practice is based on the idea that vital energy known as qi (pronounced "chee") flows through the body along 20 pathways called meridians.
"When qi is blocked," said Dr. King, "The body gets out of balance and can't function optimally. The goal of acupuncture is to remove blockages, allowing qi to flow freely and relieve symptoms that were associated with the blocked qi."
During an acupuncture session, the acupuncturist applies tiny, sterile needles to strategic points on the body, a practice that doctors of Chinese Medicine believe helps re-balance the body's energy flow. Many Western practitioners view these strategic points as places to stimulate nerves, muscles and connective tissue. Some believe that this stimulation boosts the body's natural painkillers.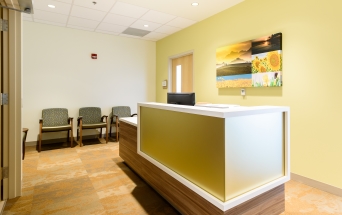 In the United States, acupuncture is most often used to treat acute and chronic pain disorders, anxiety and depression, fatigue, digestive complaints, migraine, respiratory conditions, gynecological disorders, and infertility. Many report a general sense of well-being during and after the procedure as the body's energy is balanced.
There is also a growing body of evidence to suggest that acupuncture can help patients with cancer manage common side effects of treatment including nausea, hot flashes, dry mouth, and fatigue.
One specific type of acupuncture that is becoming more popular in the United States is auriculotherapy, or ear acupuncture. Frequently used to treat addictions and emotional trauma, ear acupuncture has also been shown to be effective at treating chronic and acute pain conditions, stress, insomnia and anxiety.
In 2009, the United States Air Force, Navy and Army began training their physicians to use ear acupuncture to treat soldiers and veterans for chronic pain and acute and chronic stress disorders like Post-Traumatic Stress Disorder.
"When it comes to traditional cancer treatment and complementary therapies, it's not an either/or proposition," said Dr. Mansky, Medical Director for Medical Oncology at Frederick Regional Health System. "Cancer Care is a truly integrative field where supportive modalities can help provide optimal care for patients."
Integrative Medicine services are provided by a network of providers like Dr. King who work with Frederick Regional Health System by special arrangement through the Integrative Medicine Clinic. Using an evidence-based approach, Dr. Mansky will evaluate your unique needs and work with the Clinic's team of practitioners to develop a treatment plan that specific to you. Visit fmh.org/heal to read more about our network of complementary therapy providers or call 240-466-4100 and press Option 1 to schedule an appointment.