Get Your Passport to Wellness!
Posted On:
Written By:

Kelsey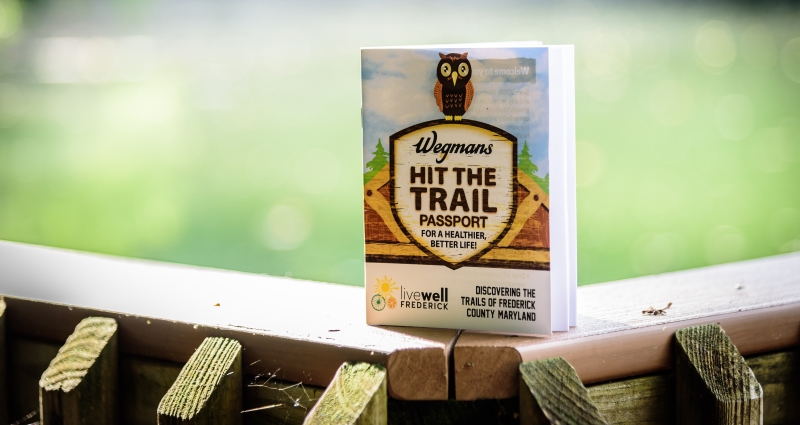 If your weekly family night usually includes pizza and a movie, try shaking it up a little bit! As we transition into autumn, it is a great time to get outside and try something different. Try taking a hike or a walk after work and consider packing a light al fresco meal for everyone to enjoy.
Did you know that Frederick has 17 beautiful parks, most with picnic tables and walking trails? Experience a different one every week from now until winter weather sets in!
You'll find directions, trail information, a list of park amenities, and other helpful tips—everything you need to have a safe and fun excursion.
Take your passport with you and record your progress by making a rubbing of the trail marker located along each trail with a pencil or crayon. Trail markers are mounted on posts and are similar to the one illustrated on the back cover of your passport. See how many rubbings you can collect and look for the prizes that await you!
Keep your energy up by packing a healthy meal everyone will enjoy. It doesn't have to be complicated. Just skip the fried chicken, sodas, mayonnaise-heavy salads, and sugary desserts. Replace those with goodies from your grocery store salad bar, or other lighter picks including:
Homemade or store-bought hummus with pita chips
Colorful seasonal veggie salad
Pineapple, grape, strawberry, and melon kebabs
Slide cucumber, pepper, carrots and broccoli with low-fat Ranch dressing for dipping
Peanut butter with sliced apple
Hand-tossed mash-up of mixed nuts and pretzels
Bear Naked Granola cookies
Veggie-packed soup in a thermos to-go
Easy Homemade Hummus
Ingredients:
1 tablespoon minced garlic
2 large (19 oz.) cans of Garbanzo Beans, rinsed and drained
2/3 cup tahini
1/4 cup fresh lemon juice
1/2 cup olive oil
1/2 to 1 cup roasted tomato
Instructions:
Blend in a food a processor until smooth. Enjoy with fresh vegetables or baked Pita chips!