COVID-19: Protect Yourself This Winter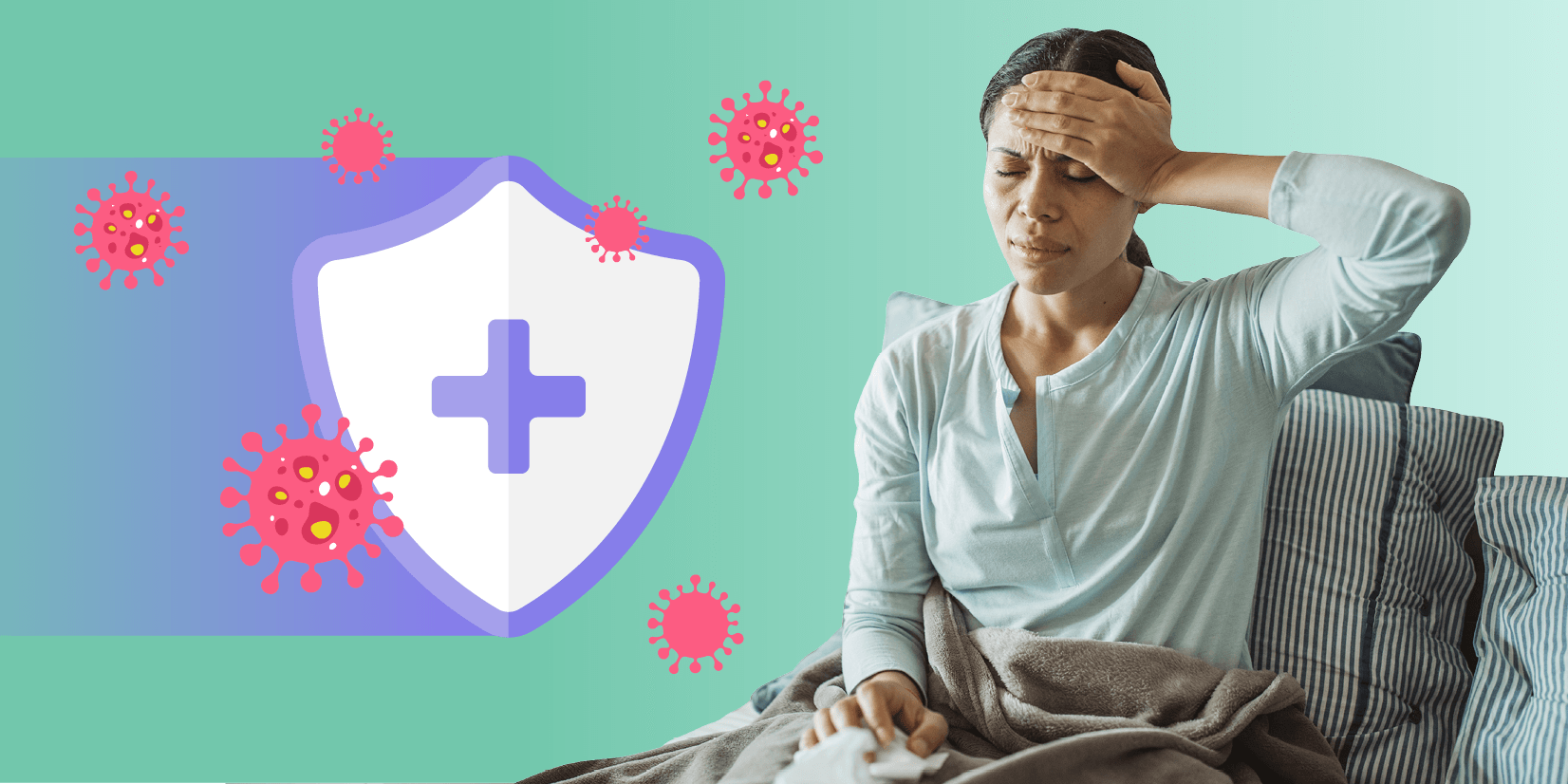 It's been eight months since the first confirmed case of COVID-19 in Frederick County. As of December 29, our county has confirmed nearly 11,000 cases and 182 deaths from the virus. As cases continue to spike throughout the country and in our area, it's more important than ever to take extra measures to keep you and your loved ones healthy. It's also important to recognize if you have COVID symptoms—and know what to do next.
COVID-19 Symptoms
COVID-19 affects different people in different ways, and anyone can have mild to severe symptoms. Some may not have any symptoms (asymptomatic) but can still spread it to others. Generally, symptoms appear two days to two weeks after you're exposed to the virus. You may have COVID-19 if you have any of the following symptoms:
Fever or chills
New loss of taste or smell
Persistent cough
Shortness of breath or difficulty breathing
Fatigue
Muscle or body aches
Sore throat
Congestion or runny nose
Nausea or vomiting
Diarrhea
Having a few of these symptoms doesn't necessarily mean you have COVID-19, but you should get tested as soon as possible if you suspect you could be sick.
Testing is available to all; you don't need to experience symptoms to get a test. Frederick Health's drive-through COVID testing site is located at Frederick Health Village off Monocacy Boulevard; at 1 Frederick Health Way. There are also various testing sites throughout the county.
Due to the high testing volume, there is an increased turnaround time for results. You will be notified of your results by phone.
I Tested Positive. Now What?
Even if you have COVID-19, you may not have to go to the doctor. Most people have mild illness and can recover at home. If you have COVID-19, follow these Centers for Disease Control and Prevention (CDC) recommendations for taking care of yourself:
If your symptoms are mild, stay home and self-quarantine except to get medical care.
Know your risks. Those with cancer, obesity, kidney disease, type 2 diabetes, and certain autoimmune disorders have an increased risk of severe illness from COVID-19.
Keep track of your symptoms daily and notice any concerning changes. It also helps to have a daily log of symptoms you can discuss with your doctor if you begin to feel worse.
Separate yourself from others to avoid getting them sick. If possible, stay in a specific room away from other people and pets in your home. Use a separate bathroom. If you need to be around other people or animals in your home, wear a cloth face mask over your nose and mouth. Wash your hands frequently and wipe down surfaces with disinfectant.
Tell your close contacts that they may have been exposed to COVID-19. An infected person can spread COVID-19 two days before they show symptoms or test positive. By letting your close contacts know they may have been exposed, you help protect everyone. Reach out to any friends or family members you've been around in the days leading up to your diagnosis.
COVID-19 Warning Signs
If you or a loved one shows any of these severe symptoms, seek emergency medical care immediately:
Trouble breathing
Persistent pain or pressure in the chest
New confusion
Inability to wake up or stay awake
Lips or face turning blue
Preventing COVID-19
If we work together as a community and care about one another, we can stop the spread of COVID-19. The most important things you can do to prevent COVID-19 include:
Wear a cloth face mask over your nose and mouth when you're around people not from your household
Avoid those who aren't wearing masks
Practice social distancing; stay at least six feet apart (about two arms' length) from those not in your household
Avoid close contact with people who are sick
Cover your coughs and sneezes
Don't touch your eyes, nose, or mouth with unwashed hands
Wash your hands with soap and water for at least 20 seconds after touching any public or high-touch surface
Disinfect frequently touched objects and surfaces, like doorknobs, counters, and light switches
Stay home if you're sick, except to get medical care
Need a COVID-19 test or an antibody test, feeling under the weather, or need a simple check-up? We're right here. Get access to exceptional care.
This article was first published in the January 2021 issue of the Emmitsburg News Journal.