2018 Direct Care Nurse of the Year - Emily Delauter
Posted On:
Written By:

Kelsey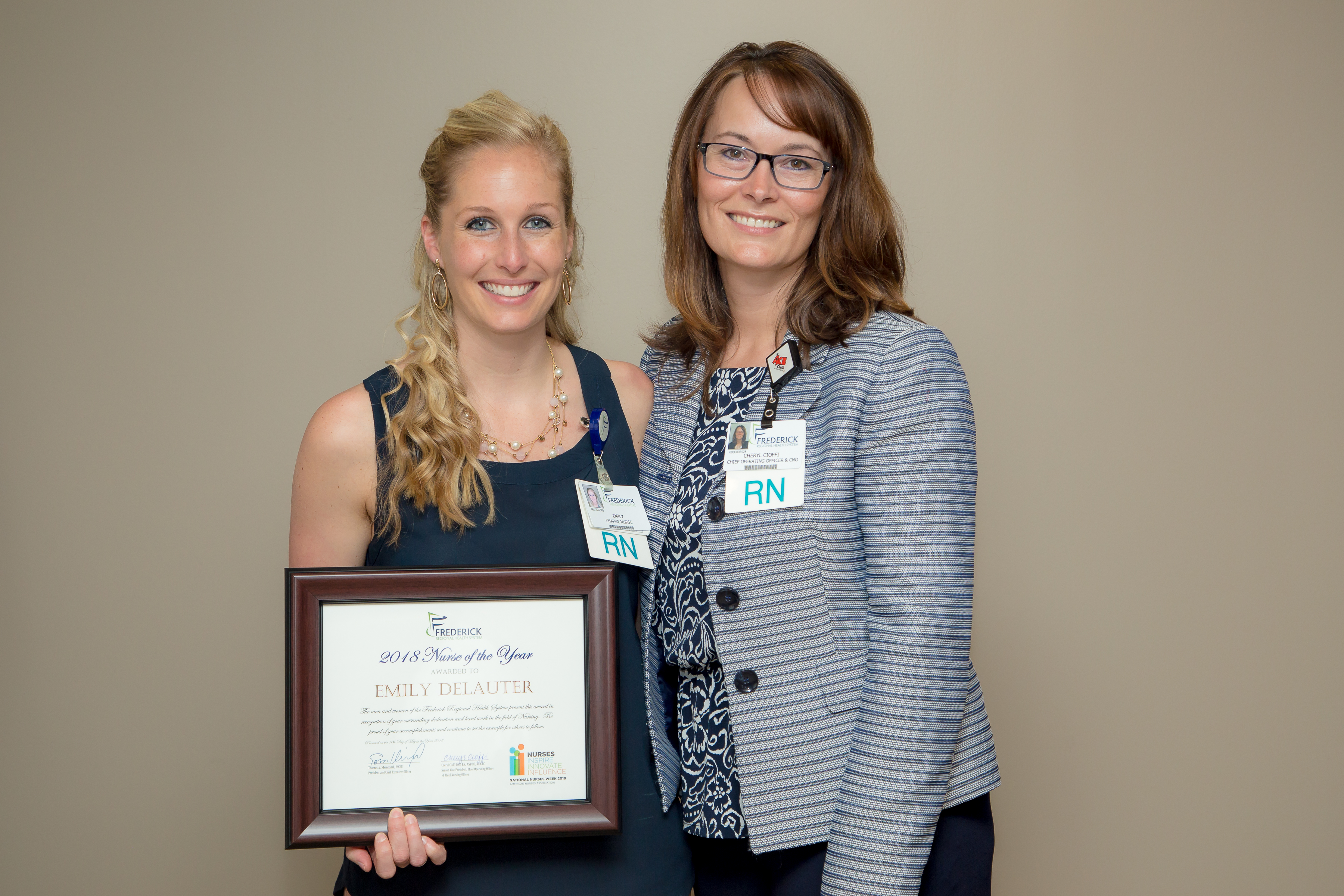 The award for 2018 Direct Care Nurse of the Year goes to Emily Delauter, Registered Nurse for 3A!
Emily was nominated by many of her department peers, with colleagues writing, "Emily is committed to the safety of her unit's patients and staff members by leading 3A's Fall Committee and being a member of the Skin Team. She models professionalism by being on the unit's UPC and NPED representative."
"Emily is an invaluable preceptor, exhibiting true knowledge and pride in her work, never cutting corners and always following up on interventions. She models collaboration between teams to improve the overall productivity of 3A. She demonstrates peer-to-peer accountability by freely sharing information in a timely and a non-punitive manner."
"Emily engages with every one of her patients in an unbiased and compassionate manner. She will take the time to sit with a patient to hear their whole story and thoroughly explain interventions and how they will affect the patient's care."
"Emily will frequently volunteer to take the challenging assignments, desiring to find a way to resolve what may be causing a conflict. Emily leads by example and would not ask anyone to do anything she was not willing to do herself."
In total, 31 nurses received nominations for either Indirect Care or Direct Care Nurse of the Year. Sixteen members of the Nursing Professional Development and Education Council reviewed the nominations and used a grading system based on Frederick Regional Health System's R.E.S.P.E.C.T. values to determine the winners.
Congratulations, Emily, and thank you for providing excellent care to our patients!