When Do You Need an Orthopedic Surgeon?
Have you ever woken up at night with a numb or tingling hand? Maybe you have been taking a hike, stepped wrong on a root and twisted an ankle? On the other hand, maybe you are someone who sees a staircase and thinks about the throbbing pain in your knee. You are not alone.
These are all injuries and conditions that affect people of all ages, and can stop us from doing the things we love. That's when it's time to call an Orthopedic Surgeon! We are the medical experts who have the most training in caring for these aches and pains.
You're probably thinking, "Okay great, but what is an orthopedic surgeon?"
Recently, one member of my extended family asked me if I was a foot doctor or if I also treated hips and knees. This is a common question.
Orthopedic surgeons are physicians who have spent at least 13 years devoting their lives to learning everything from prevention to diagnosis and treatment of conditions related to muscles, tendons, ligaments, bones and joints.
That training typically includes performing over 2000 surgeries, but most of our training includes treating the vast majority of our patients with non-surgical care. This includes a combination of medications, physical therapy, braces and injections. When these non-surgical treatments stop working, or when certain conditions are severe enough, orthopedic surgeons can perform surgery to fix or reconstruct the abnormality.
Common conditions treated by an Orthopedic Surgeon include:
Arthritis
Carpal tunnel syndrome
Rotator cuff tears
ACL tears
Fractures
Now you are probably wondering how you would know if you have one of the diagnoses that orthopedic surgeons can treat. Don't worry – that's our job!
Most patients come in simply knowing that one of their joints hurt and need help to figure out why. When you come in to see us, we will frequently get x-rays, listen to your story, perform a physical exam, make a diagnosis and work with you to develop a treatment plan that is right for you.
At the end of the day, our goal is to serve our patients. My wife once asked me why I was so passionate about becoming an orthopedic surgeon. I think my answer was similar to what most orthopedic surgeons would say – who wouldn't want to have a career where they spend every day helping people get back to work, family and doing the things they love so they can enjoy their life to the fullest!
Did you know? The term "orthopedic" derived from the Greek words for "straight" and "child".
Nowadays, many orthopedic surgeons do treat pediatric fractures as our title suggests, but we do much more than that!
----------------------------------------------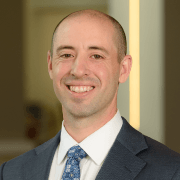 Dr. Scott Gelman is a Frederick Health Orthopedic Surgeon specializing in knee, shoulder and anterior hip replacement. He performs joint replacements at Frederick Health Hospital and Frederick Surgical Center.
For more information about our Toll House location, please click here.