Washington Gas Donates $10,000 to Frederick Memorial Hospital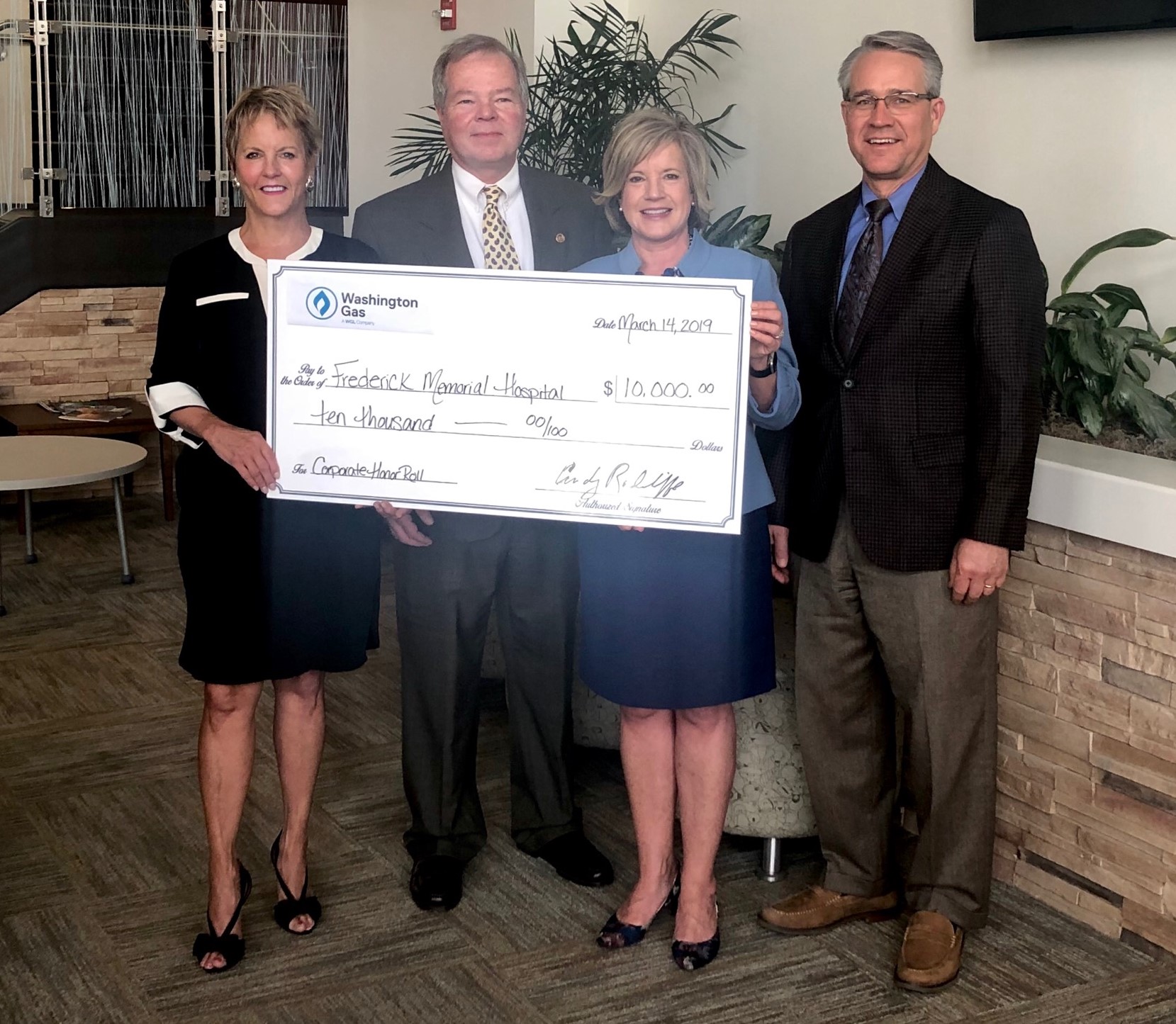 Featured from left to right: Karlys Kline, Frederick Health Development Council Chair; Andrew Radcliffe, Sr. Specialist-New Business, Washington Gas; Robin Rose, Vice President & Chief Development Officer, Frederick Memorial Hospital; and Tom Kleinhanzl, President & CEO, Frederick Regional Health System. ?
Recently, Washington Gas presented Frederick Memorial Hospital (Frederick Health) with a pledge of $10,000 establishing them as one of the newest members of the Frederick Health Corporate Honor Roll.
"We are pleased to support Frederick Memorial Hospital, which plays such an essential role in our community," said Adrian Chapman, President and CEO of Washington Gas. "Every day, the wonderful team at Frederick Memorial Hospital is saving lives, caring for our friends and neighbors and making a difference for so many people in the community."
"As we celebrate the 30th anniversary of the Frederick Health Development Council, we recognize the significant impact that charitable support from local businesses has made in the hospital's ability to grow and change to meet the needs of the community. We are grateful to Washington Gas for their generosity and commitment to making Frederick a healthier place to live and work," stated Tom Kleinhanzl, President & CEO, Frederick Regional Health System.
The Frederick Health Business & Industry Committee founded the Frederick Health Corporate Honor Roll to provide financial support for Frederick Health's strategic capital goals. The Corporate Honor Roll roster includes a diverse group of more than 90 local businesses, organizations and foundations dedicated to helping Frederick Health fulfill its commitment to serving the health care needs of our community.