DeLeon & Stang Certified Public Accountants & Advisors Donate $5,000 to Frederick Health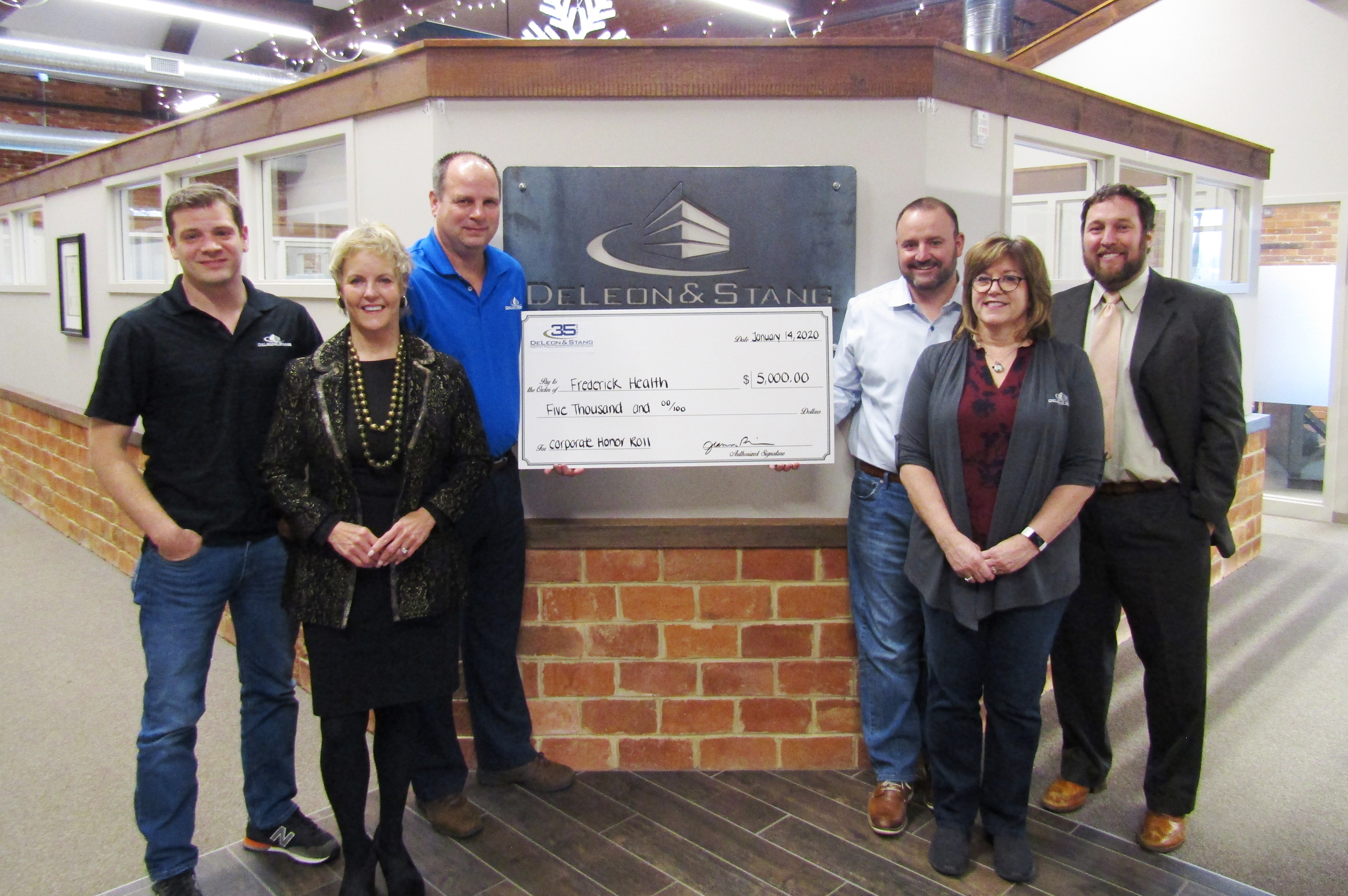 Check Presentation, featured from left to right: DeLeon & Stang CPA and Partner Ryan Crabbs, Frederick Health Development Council Chair Karlys Kline, DeLeon & Stang CPA and Partner Clint Lehman, DeLeon & Stang CPA and Partner Bradly Hoffman, DeLeon & Stang PAFM and Partner Jeanie Price, and Frederick Health Development Council Business & Industry Committee Member Tony Roedersheimer
--------------------------
FREDERICK, MD – Recently, DeLeon & Stang Certified Public Accountants & Advisors joined the Frederick Health Corporate Honor Roll with a pledge of $5,000 to the ReEnvisioning Critical Care Campaign to support the renovation and expansion of the hospital's critical care service line.
"DeLeon & Stang and Frederick Health have a similar drive to improve the lives of our community. We are proud to support them and enable the hospital to continue to meet the critical healthcare needs of Frederick's growing population," said Partner, Bradly Hoffman.
"As a relatively new business to Frederick, we are so pleased that DeLeon & Stang recognizes the important role Frederick Health plays in the well-being of the community. We are happy to welcome them to Frederick and the hospital's donor family," stated Frederick Health Development Council Chair Karlys Kline.
The Frederick Health Corporate Honor Roll was established 30 years ago to provide financial support for Frederick Health's strategic capital goals. The Corporate Honor Roll roster includes a diverse group of more than 90 local businesses, organizations and foundations dedicated to helping the hospital fulfill its commitment to serving the healthcare needs of our community.