End Cancer
MD Anderson Cancer Network affiliation brings a new level of cancer care to Frederick County.
Frederick Health is a certified member of MD Anderson Cancer Network®, a program of MD Anderson Cancer Center, whose mission is to end cancer by collaborating with hospitals and health systems nationwide. We are the first and only health system in Maryland to become a certified member of MD Anderson Cancer Network, a program of MD Anderson Cancer Center, a national leader in cancer care.
For more information, contact us at 240-566-4100.
2 Leaders, 1 Mission. #endcancer
With combined expertise, Frederick Health and MD Anderson Cancer Network help patients receive high quality care close to home. Certified membership is a quality improvement program based on the MD Anderson approach to multidisciplinary cancer care. Members have access to MD Anderson's evidence-based clinical guidelines and best practices, as well as nationally accepted quality indicators, to improve and standardize the quality of their oncology program.
This network combines the best of what we do locally with the expertise of a national leader.
MD ANDERSON CANCER NETWORK AFFILIATION
Meet real patients who have joined us in the fight to #endcancer.
Throughout the campaign, you'll meet several inspiring patients who turned to the greatest minds in cancer care here in Frederick County, people like: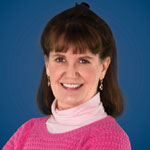 Becky Baquet, 61, is a breast cancer survivor who says her radiation techs at FRHS empowered her to keep fighting. Frederick Health was the convenient option for Becky—she was able to continue working at Montgomery County Public Schools throughout her care. After treatment, Becky joined the Frederick Health Fitness and Nutrition for Survivors (FANS) program and continues to make exercise a priority in her life.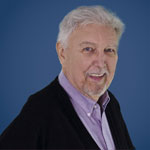 Rick Wolfe, 73, is a military veteran and retired government employee who was diagnosed with stage IV lung cancer in 2015. When he was diagnosed, a friend recommended that Rick drive to MD Anderson Cancer Center in Texas for cancer treatment. Little did he know that Frederick Health would become a certified member that same year.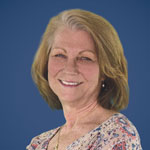 Kathy Iverson, 59, is a breast cancer survivor who worked her way to a healthy weight and improved strength and energy levels through the Frederick Health Fitness and Nutrition for Survivors (FANS) program. During treatment, Kathy's prayer was to live to one day meet her grandchildren. Today, Kathy, her daughter, and her granddaughter are happy and healthy.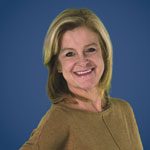 Lois Jarman, 55,
is a breast cancer survivor, the director of Shepherd University's Intensive English Language Program, and a former Frederick County Public Schools teacher for 25 years. Lois has volunteered with FRHS for almost 20 years. After her first meeting with Dr. Susan Bahl, she "had no desire to go anywhere else" for treatment, she says.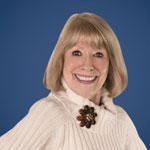 Lucy King, 73,
a breast cancer survivor, was thrilled when she learned that Frederick Health was affiliated with MD Anderson. Her parents lived in Houston near the MD Anderson Cancer Center, and their team treated both her father and niece. Part of her success story is Ballenger Creek Elementary School, where she worked as a special education instructional assistant—the staff (her friends) were incredibly supportive and gave her extra time off for treatments.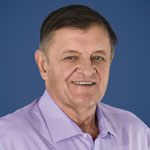 James Merkel, 77,
is a lung cancer survivor who appreciated that his surgery was so close to home. James says he experienced virtually no pain but a few laughs, thanks to Dr. Maurice Smith. His jovial, upbeat attitude, professionalism, and expertise gave James and his family a lot of confidence during his surgery.
These inspiring individuals are helping us spread the word about our mission to #endcancer.
Get a behind the scenes look at real patients who participated in a recent commercial.