COVID-19 Donations
Newly Created Charitable Funds
Frederick Health has established two charitable funds in response to the COVID-19 pandemic:
The Frederick Health COVID-19 Hospital Support Fund - enables the public to provide financial resources to help the hospital respond to critical operating needs during the COVID-19 crisis.
The Frederick Health COVID-19 Employee Relief Fund - enables the public to provide financial assistance to our employees who are experiencing a personal financial hardship due to the COVID-19 crisis. Frederick Health employees can continue to support fellow employees in need through the Angel Fund, an internal employee-to-employee assistance fund established in 2009.
Contributions to both COVID-19 funds can be made online at www.frederickhealth.org/donatenow or by mailing a check to Frederick Health Development Office, 405 W. 7th St, Frederick, MD 21701.
Frederick Health Hospital is a 501(c)(3) not-for-profit organization and all gifts are tax deductible as allowed by law.
Should you have any questions or need any additional information, please reach out to the Development Team at donate@frederick.health.
Frequently Asked Questions
Thank you for your interest in supporting Frederick Health! There are many ways you can support our patients and hospital staff during this time of need. We have several policies in place that determine which items we are able to accept, so we have listed some frequently asked questions below to better assist you with your inquiry.
Can I donate food or beverage items?
Food & Beverages

We are accepting individually wrapped snacks & drinks (including K-Cups) as well as fresh fruit.

Food Deliveries

Should you wish to coordinate a food delivery for our hospital staff, please contact Meghan Sweigart at MSWEIGART@frederick.health so the delivery can be added to our calendar ahead of time.
Can I donate homemade baked goods?
Unfortunately, we are unable to accept homemade baked goods at this time.
Is the hospital accepting hand-made mask covers or isolation gowns?
Thanks to our generous community we currently have an adequate supply of hand-made masks and isolation gowns. Please check back as our needs do frequently change.
Can I donate hand-made items (such as crocheted blankets, socks, etc.) and/or toys or stuffed animals?
With the exception of hand-made face masks and isolation gowns, we are unable to accept these items at this time.
What specific items does the hospital need at this time?
We'd gladly welcome any of the following items (in new condition):
Gloves
Hand sanitizer, antibacterial cleaning supplies
Protective gowns, coveralls
Phone chargers - cable & wall block (all types)
UV light boxes for sanitizing cell phones
N95 masks
Elastic or elastic cuffs (cut from sweatshirts)
"No Touch" thermometers
Disposable stethoscopes
Disposable pulse oxygen monitors
Toilet Paper & Paper Towels
Individually wrapped snacks and drinks/fresh fruit
You may also make a financial contribution to support our COVID-19 relief efforts. Visit our online giving page and choose "COVID-19 Support" from the drop-down menu. Or, you may mail a check to the Development Office at the address listed below. (Please include "COVID-19 Support" in the memo line).
Am I able to hand-deliver my donation to the hospital?
Due to our updated hospital visitor policy and screening process, deliveries to the hospital are not permitted at this time. For your convenience, donations may be delivered to the Development Office, located directly across the street from the hospital.
Ready to Donate?
Items may be delivered to the Frederick Health Development Office between the hours of 9am and 4pm Monday - Friday. There is no need to contact the Development Team ahead of time.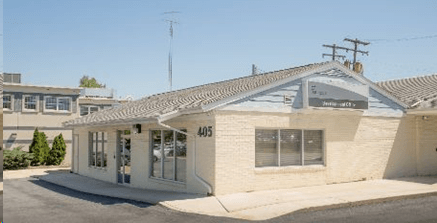 Frederick Health Development Office
405 W. 7th Street
Frederick, MD 21701
Thank you for your support!